FRONTYARD PROJECTS Local, future-focused arts
BANK BALANCE: $475.01 (last updated 11/10/2016)
VISIT 228 Illawarra Rd, Marrickville NSW 2204
CONTACT info[at]frontyardprojects.org
Frontyard is open for events and by appointment, every second Thursday from 4.30 - 6.30pm for a regular open house event, or when listed by the librarians.
A Not-Only-Artist Run Initiative. A pro-active, flexible space for practical skills-sharing, community cultural engagement and critical research, with arts at its heart. Our aim is to challenge, facilitate and nurture collaborations between people with a passion for culture and to build a more resilient and sustainable independent arts community for the future.
Note: These are not set weekly hours. The times change every week as the Library is only open whenever librarians are available.
(If you have difficulty seeing the times above check the calendar here)
---
---
October Donors @ Frontyard:
($65) Internets brought to you by Sumugan Sivanesan
($40) Rent brought to you by Stephanie Cobon
($100) Lights brought to you by Anon Awesome Human
($50) Water brought to you by ______
($50) Fresh food for residents brought to you by ______
($40) Workshop supplies brought to you by ______
($30) Cuppas brought to you by ______
($500) Library display case brought to you by Subbed.In (100), Martin Thiele (200)

---
If you want to make a donation the Frontyard banking details are:
BSB 032067 / account # 577740
and email us what you would like to "cover us" for.
---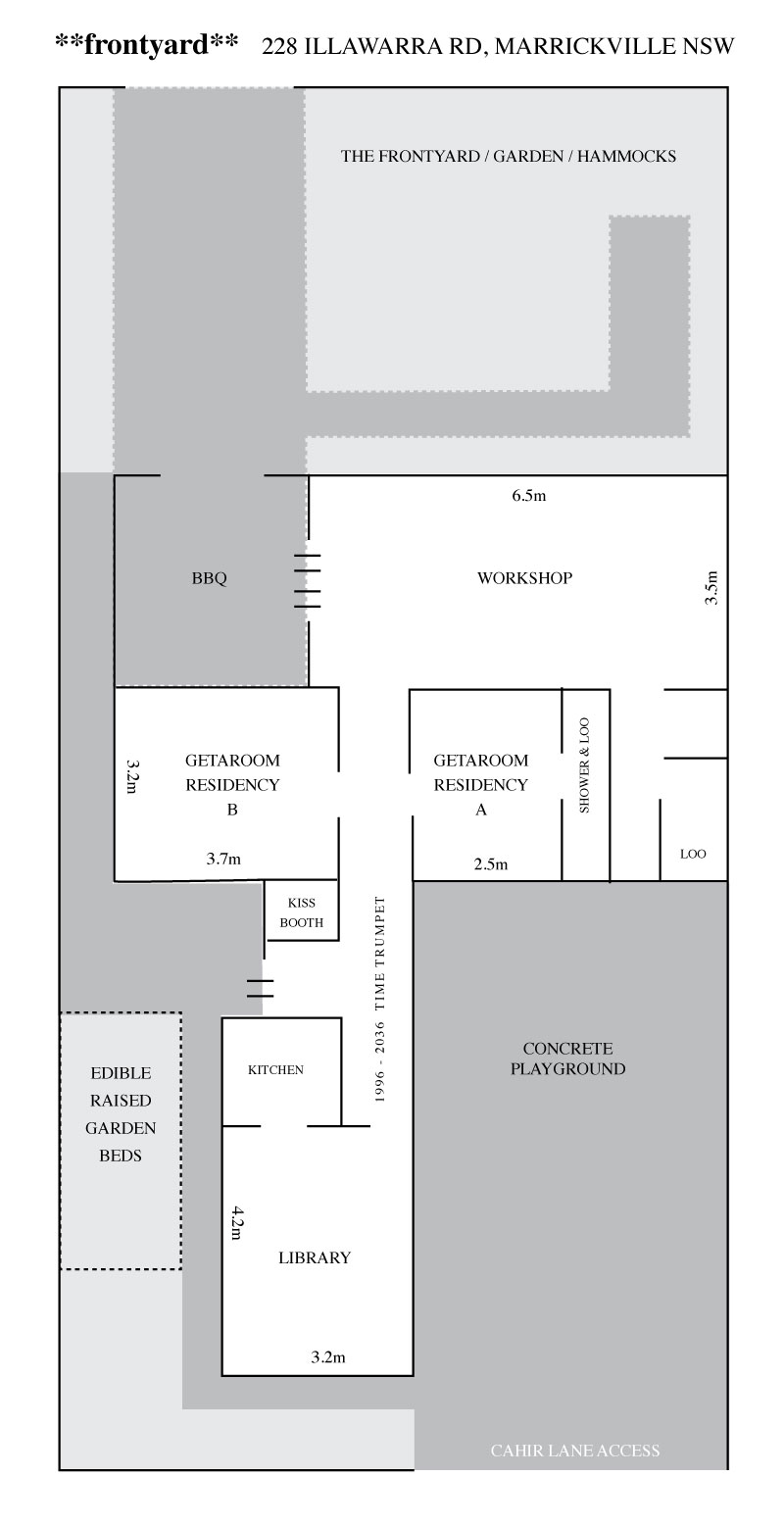 Frontyard is currently supported by a rental subsidy from Inner West Council (aka Marrickville Council).